Welcome to Eminence Massage, South Florida's largest on site professional in home local mobile massage company and most loved and trusted out call spa resource for residents and visitors seeking the best license massage therapist and mobile day spa service. In home spa treatments! In room hotel massage, chair massage, mobile spa parties, couples massage, corporate massage, all each health and wellness expo is catered with the most unparalleled and first class service. Serving Miami-Dade, Broward and Palm Beach County, our advance practitioners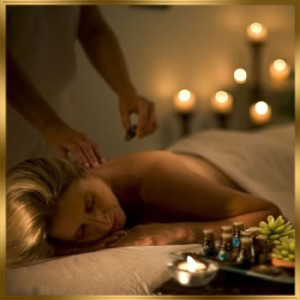 will come to your chosen environment, at your chosen time with your chosen massage. Providing comfort, class and convenience that will help you escape, indulge and experience mobile massage therapy at its finest. We offer supreme services that vary from swedish, deep tissue, reflexology, luxurious lava stones, lomi lomi, Thai, zen, aromatherapy massage, and in home spa treatments such as decadent body scrubs, body wraps, facials and couples massage, along with many more harmonious modalities of massage and in home spa services. Because we are forever grateful to be part of the holistic massage community, Eminence Massage therapist personally concentrate on customizing a massage to fit your body and needs. We infuse our somatic therapies by first bringing you into a state of health while conveying your taste and desires, allowing you to receive all you can from a personalized touch, design and crafted, we do not believe in a one massage fits all massage but distinctively create touch which caters your body, your taste your muscles, your aches and pains. We take the virtual picture of a massage and blossom it into a beautiful image of leisure, luxury and lavish. Massage therapists and estheticians will always honor your time and your session, our one hour, one hour 1/2 and two hour massage will always be one hour, one hour 1/2 and two hour massage will always be one hour, one hour 1/2 and two hours on the table. If you have a preference for male or female therapist, many people do, and we are happy to accommodate your request. We believe you should receive the maximum benefits of your massage. You are the royalty in our hands and we are here to serve you.

Visiting miami beach or ft lauderdale for the weekend, stoping by west palm beach or even Kendall, our therapists and/or estheticians will still arrive 15 minutes early to check in, are professionally dressed and courteous, bringing all that is needed to set up and cater a successful, top notch session. We believe you should receive the maximum benefits of massage therapy an envision and experience that will from beginning to end introduce your body and mind to a touch of luxury at its best.
 The amelioration of a relaxing 60 minute, 90 minute and 120 minute massage to help course your body into a continues state of rejuvenation is essential, because maintaining your health and vitality is always of extreme importance to your body as a whole. Eminence Massage recognizes this and wants to provide you with your very own in home specialized therapist selected, prescreen and interviewed by the owner of the company to be sure our standards are up to par with your wishes and can best assist you and all your needs. If your therapist is not to your satisfaction, it is our pleasure to send you a suitable bodyworker that you feel is more applicable with your needs. It is our promise to you that we are forever loyal and dedicated to helping you to receive the best of luxury and services, using specialized and customized massages that will indulge, invigorate and relax your body. You can get a great therapeutic massage whether you are in a home, condo, apartment, office, 7 days a week morning noon and evening 9am – 11pm, yes we are your local mobile massage. Special accommodations can also be made for earlier massages and/or spa treatments once appointments are made in advance. We're here every day to provide excellent in home spa services. Receive eminence out of the massage that your body and health fully deserves with our therapist and estheticians. If desired you will be provided inspiring wellness tips with our body workers, exceeding health guidance and serene advice that will help you experience the most out of your massage.We are dedicated to encouraging both the mind and spirit on advance healing techniques through body massage and spiritual clarity. Our massage is your massage and we want you to receive the maximum quantity of it. Rest easy with Eminence, your in the best of hands.